Title:
Bystander
Genre:
Contemporary, suspense, mystery, thriller
Author:
Jacqui Jacoby
Blurb
A man raised in the Hollywood lifestyle, Sean Branigan wanted to try something other than parties and high maintenance way of life. With the birth of his son, Adian, Sean walked away from the glitz to try something new. He developed a television show that would keep him in one place long enough to raise his kid right.
Beth Hardwick has worked on the set of Snap Shots since its premiere episode five years ago. A writer by hobby, a reader by trade, she knew her all about her boss's reputation and his pretty ladies and never thought twice that he would look in her direction.
Just getting out of a short-term, tepid warm relationship, Beth never expected trouble from her ex. She certainly never expected she would have to turn to Sean for help.
As the ex refuses to back down, each threat he throws escalates until fear is the only reaction. It's not only makes Beth a target, but Sean and Adian, too. Under guard and terrified, they will have to trust each other to get them all to their new life.
Meet the Author

Jacqui Jacoby
Award-winning author, Jacqui Jacoby lives and writes in the beauty of Northern Arizona. Currently adjusting to being an empty nester with her first grandchild to draw her pictures, Jacqui is a self-defense hobbyist. Having studied martial arts for numerous years she retired in 2006 from the sport, yet still brings strength she learned from the discipline to her heroines. She is a working writer, whose career includes writing books, teaching online and live workshops and penning short nonfiction.
Jacqui Jacoby on the web: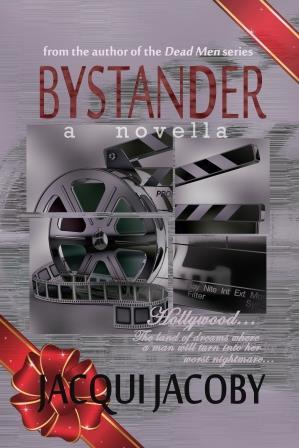 Enter Giveaway